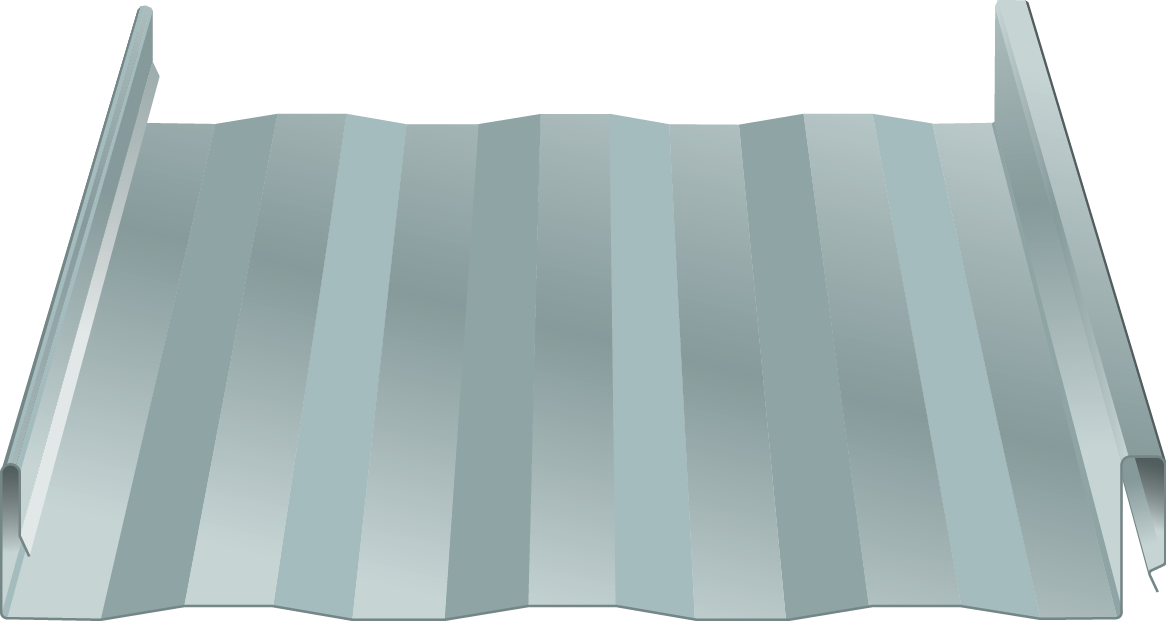 Looking for a contemporary look with ultimate protection? LokSeam® Metal Panels protect your buildings and substrates from harsh weather conditions while providing a clean, contemporary look that lasts. These standing seam panels with concealed fasteners are ideal for a variety of residential and commercial applications, and come in several colors to allow for unique customization. With improved energy efficiency and an attractive ribbed look, these high-quality panels offer an appealing option to customers with a wide variety of tastes.
LokSeam® Metal Panel Features
Applications - Roof
Coverage Width - 12", 16" and 18"
Rib Height - 1/16"
Minimum Slope - 3:12
Panel Attachment - Concealed Fastening System
Gauge - 24 (Standard); 22 (12", 16", 18"); 26 (12")
Finish Type - Striated (standard); Embossed Striated (optional)
Coatings - Galvalume Plus®, Signature® 200, Signature® 300, Signature® 300 Metallic
Related Industries: Commercial, Residential
Cut upkeep and energy usage without compromising aesthetics with Michigan Steel and Trim's LokSeam® metal panels. Contact our experts today for a free quote.