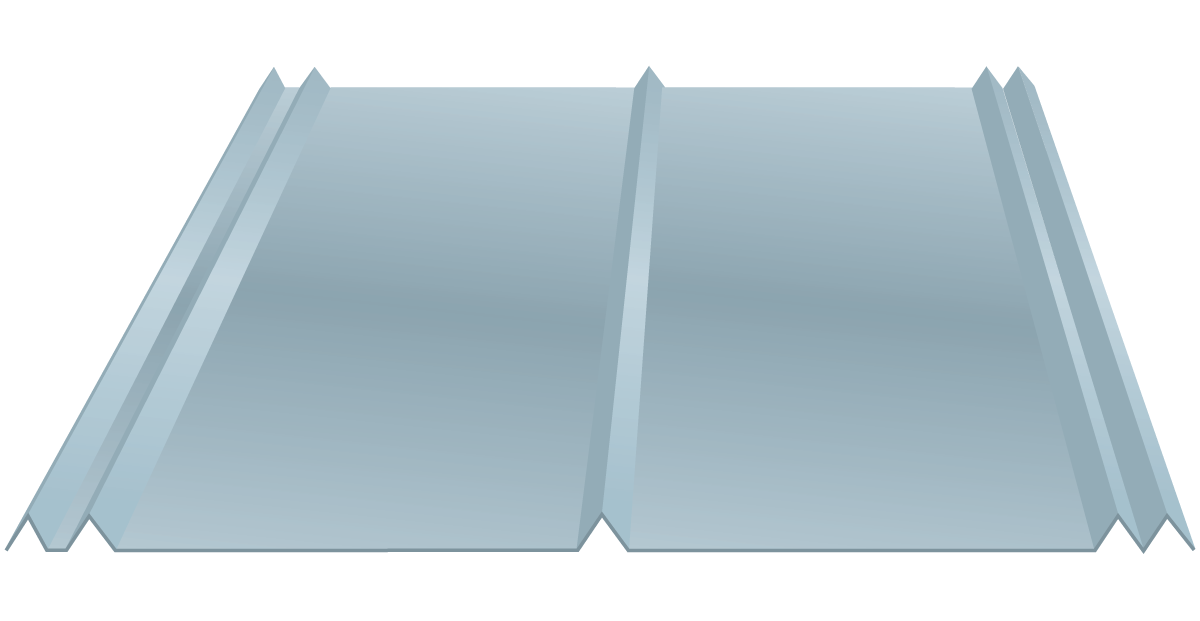 When you're searching for a traditional and sleek look, 5V crimp metal panels offer a long-lasting option. An excellent choice for residential and agricultural buildings, 5V Crimp gives a classic look to any structure. 5V Crimp offers high quality and low maintainability, along with excellent weather protection, making it the perfect roofing for a host of building types.
5V Crimp Metal Panel Features
Applications - Roof
Coverage Width - 24"
Rib Height - 1/2"
Panel Attachment - Exposed Fastening System
Gauge - 29 and 26
Finish Type - Siliconized Polyester
Coatings - Galvalume Plus®, Signature® 200, Galvanized
Related Industries: Agricultural, Residential
Michigan Steel and Trim expertly matches your desired look and performance requirements with solutions that work for you, delivering durable and beautiful materials for all your projects. Contact us today for a free quote on 5V Crimp metal panel or any of our other products.