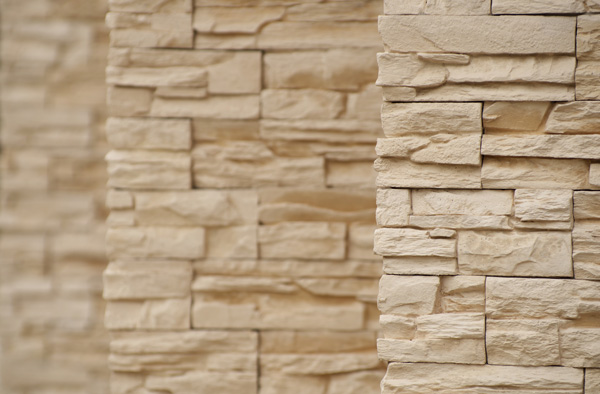 The interior and exterior of your building projects the personality of your home or business. Adding the charm and style of cultured stone to your project provides a clean, finished look easily and affordably. At Michigan Steel & Trim, we partner with Stone Craft, the manufactures of cultured stone, to provide our customers with a wide variety of stone options to dramatically enhance the appearance of your home or office. Whether you are looking to add a stone finish to your siding or adding dramatic stone accents throughout your home, we provide your project with all the cultured stone products and accessories you need to complete your look.
Crafted to replicate the timeless beauty of natural stone, cultured stone will dramatically enhance your space. At Stone Craft, they expertly shape, color, and texturize their stone into ten different profiles providing you with the aesthetic that will match the style and look of your home, including:
Farmledge
Laurel Cavern Ledge
Heritage
Fieldstone
Ledgestrong
Monarch
Top Rock
Cobble
River Rock
Dutchcraft Foundation
Cultured stone can be utilized to enhance the character and design of your building, cover the bottom of your steel building, or as accent throughout the interior of your space. At Michigan Steel & Trim, we provide our customers with all the cultured stone products and accessories that you will need to expertly complete your project. As a proud distributor of Stone Craft products, we deliver your materials anywhere throughout the state of Michigan and can recommend professional, qualified contractors to properly install your cultured stone.
If you are interested in adding the personal touch of cultured stone to your project, call or contact us today for your quote or statewide delivery.