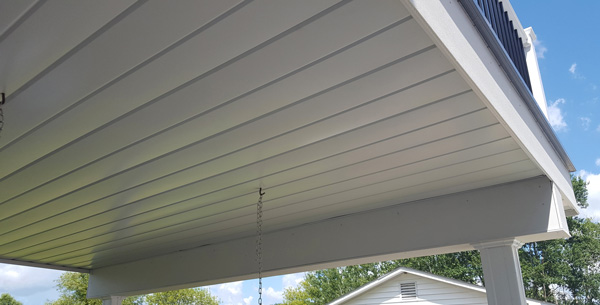 As you complete your project, you will need the right trim and soffits to give your exterior a professional and clean finish. At Michigan Steel & Trim, we understand that each project is unique and requires specific measurements and angles to create the best finished product. Our complete stock of metal trim and soffit can be tailored to the specifications of your roofing and siding.
Our Michigan Metal Trim & Soffits
Custom Trim: For your roofing and siding, your trim provides your building with a clean, finished look while also protecting your building from moisture and water damage. At Michigan Steel & Trim, we offer unlimited profiles that can match the color and profile of your steel roof or siding to meet the demands of your project.
Cut To Length Soffit: Your soffit provides your building with protection for your rafters and beams while also creating a stylish aesthetic. Our Pro Soffit is 12" wide and available in all 29 gauge colors to perfectly complement the overall appearance of your building.
At Michigan Steel & Trim, we work closely with our customers to ensure their metal roofing and siding materials meet the demands of the project. As a metal roofing and siding manufacturer, we can custom bend any flashings you may need to fit your project. If you can draw it, we can bend it, making sure your flashings and trim provide your project with a clean, watertight seal. Because we create our metal trim and soffits in house, we can complete any stock color order with a 48 hour turnaround, guaranteeing you have the materials you need, right when you need them.

At Michigan Steel & Trim, we work with our customers to make sure your Michigan metal trim and soffit pieces work perfectly with your project. Request a quote on your project today.
Trim Profiles